Windows 10 is a good system from Microsoft but as like other system it has also some problems in it. The most common problem of windows 10 is legging and slow system work. User start facing this problem after sometimes when buying new Laptop or PC with windows 10. In most cases the problem is the Disk Usage 100% Issue. When your Hard Disk stuck by a service from windows.
How to find the system drive running 100%
Press CTRL+ALT+DEL and select Task Manager. Alternatively, right-click the Taskbar and select Task Manager. Be patient, as it might take some time to open with the drive being slow.
In the Processes tab, search for the Disk segment. If there is any issue with drive, the task manager will report it as 100% use and the disk section tab would be hued red. I likewise ensure that the framework isn't tainted with infection or malware (as the anti-virus signatures are up-to-date) and obviously it's anything but a new installation and expected to be perfect.
Solution:
Stop Superfetch Service
Superfetch service has been identified as a potential cause of these disk performance issues in Windows 8.X and Windows 10. To stop the Superfetch Service and disable it permanently, open the command prompt with Administrator privileges and run the command net.exe stop superfetch as shown below: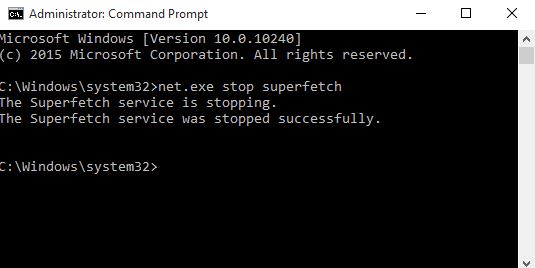 How to disable Superfetch Service
Hit windows key and press R (Windows + R). Type services.msc and hit enter to open Services window.
Under the list of services, scroll down to find Superfetch and right-click on the Superfetch service as shown below: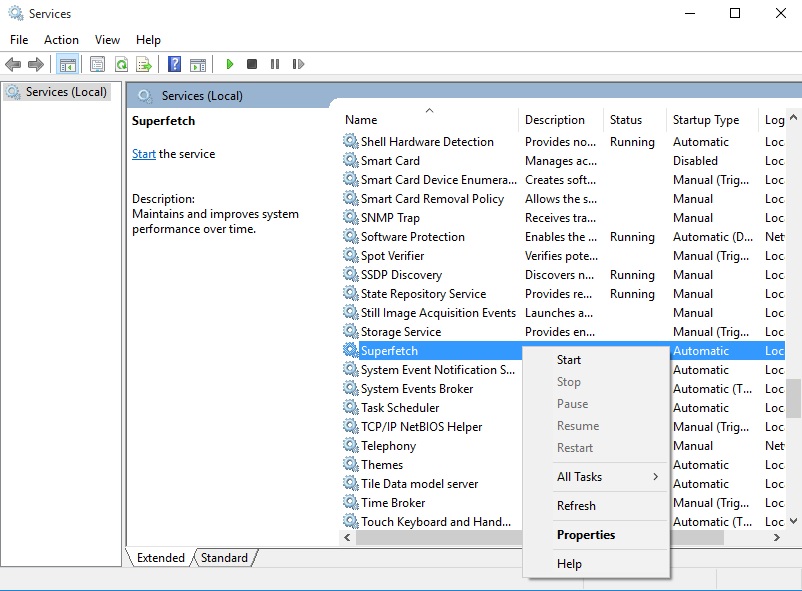 Click on Properties and select Disabled under Startup Type.
After disabling Superfetch service, the task manager showed the normal disk usage.
Also Read Bottom-line
This is the temporary solution to disk usage 100%. If you want to enable superfatch and want that your system works fine, the permanent solution is to switch your storage device to SSD from Harddisk and Install windows 10 in SSD.